This could be the start to something "really Special"
La Cala promises an enchanting setting for a wedding ceremony. Nestled between the arresting beauty of the Sierra de Mijas Natural Park and the shimmering Mediterranean Sea, this gorgeous natural retreat is a magical place to exchange vows under the warm Andalusian sun, or to celebrate the union of two families with a wonderful banquet.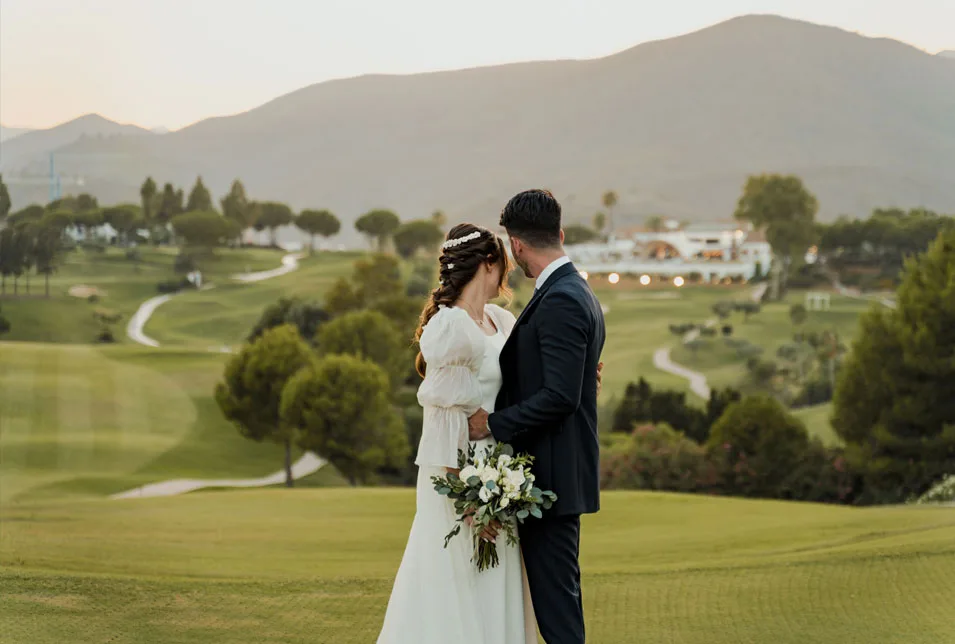 Join us on October 29th 2023 from 1.30 pm to 4.00 pm for our wedding Open Day.
The finishing touches
We want your wedding to be personal to you so why not talk to us about bringing an extra little bit of magic to your day. We have a wide range of professionals who can provide extra services – iberian ham slicing, live music, ceremony packages and so much more.
Just ask, we´d love to help.
Register
In order to assist please fill in this form and our Events Department will contact you. Limited places available.
Program
1.00 pm – 2.30 pm
Patio Naranjos at La Cala Hotel
– Exhibition
– Visit to our venues
2.30 pm – 4.00 pm
Terraza Laurel (Clubhouse)
Cocktail with canapes & drinks.