La Cala Resort is embarking upon on a new journey in the hopes of becoming the standard for tourism and sport in the south of Spain. In this effort, the resort revamped its management two months ago, putting it in the hands of Sean Corte-Real and has recently hired Daniel Peinado, the well-known AOVE (Virgen Olive Oil) chef, through whom the resort would like to reach a new level of gastronomic excellence.
La Cala Resort is taking another step forward with the incorporation of Sean Corte-Real as the new director of the complex, continuing on the path to excellence it began a few years ago. Daniel García Peinado, the famous AOVE (Virgin Olive Oil) chef has also been added on to polish the culinary selection that the resort offers. The new director comes from a long career in the international luxury resort sector and is committed to bringing La Cala Resort up to an international level. He is working hard to improve quality in order to surpass where it is today. He is also making efforts to improve customer satisfaction by meeting and exceeding their expectations, as well as responding to their search for experiences.
Sean Corte-Real invited a specialised media group (press, radio, television and bloggers) and collaborators, travel agents and incentive agencies in order to share details on the new direction the complex is taking and the changes that he wants to galvanise in order to situate the resort at the forefront of Andalusia's tourism industry.
During the presentation he emphasised that "we have a fantastic product and one of the best spas on the Costa del Sol". He assured that "we are always reaching for improvement". Corte-Real reminded everyone that La Cala Resort will celebrate its 30th anniversary next year and reported on the most recent renovations to the golf facilities such as the development of "the America course with new bunkers and greens". "The goal", he went on to say, "is to have it completely ready by next September". This will be followed by the Asia and Europe courses that will also undergo major upgrades.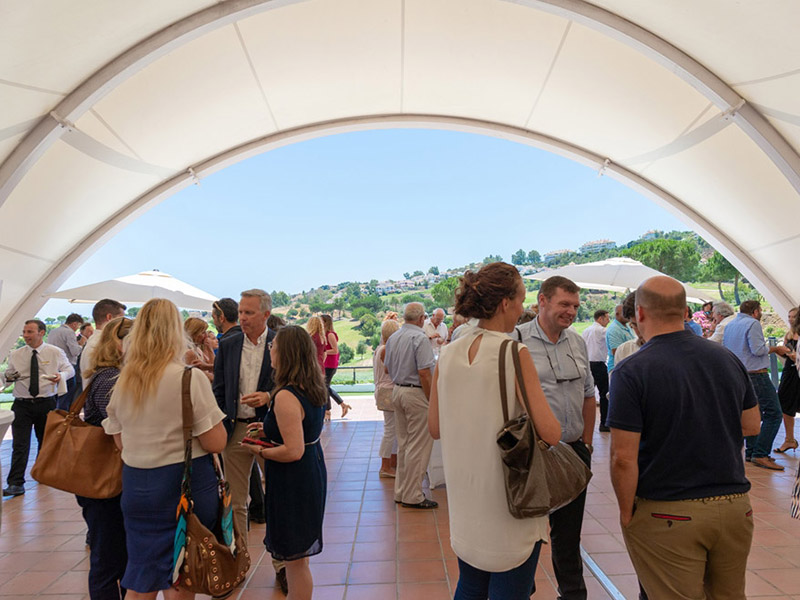 The new Executive Chef, Daniel García Peinado, shared a selection of tapas at the El Laurel restaurant at the Casa Club and ideas that are being solidified in terms of the style he wants to develop. "The idea is to update the food we offer in order to be current with the times," he said. This renovation will include three restaurants, each with their own touch. Fast and casual, yet healthy, cuisine will characterise the Casa Club, while La Bodega will offer Andalusian-inspired tapas "using virgin olive oil as the base". In terms of La Terraza, the most gourmet restaurant of the three, "my philosophy comes from Aove-based cuisine, but with hints of global culture, since most guests are international". In general, Peinado's cooking revolves around four fundamental axes: Aove, accessible products and healthy, Mediterranean food.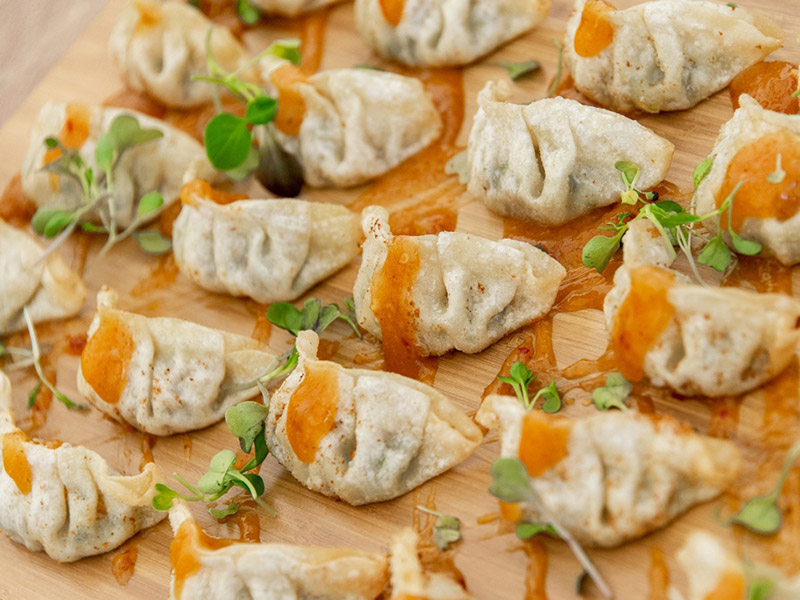 Sean Corte-Real
Corte-Real competed for several years as a player in high-level tournaments all over Europe before moving on to hotel management. Over the course of his career, he has held executive positions at Vila Sol Spa&Resort de Vilamoura in the Algarve (Portugal), which was named "Best Beach Destination" at the World Travel Awards 2013 in large part due to Corte Real's work. He also held a leadership position at Iguassu Golf Resort in Foz do Iguaçu (Brazil). Shortly afterwards, he took over the management of operations at Las Colinas Golf&Country Club in Alicante (Spain), one of the top golf resorts in Europe.
Daniel García Peinado
The main ingredient of the new Executive Chef's cuisine is Extra Virgin Olive Oil and he is always sure to use the latest culinary and avant-garde techniques. Trained at La Cónsula, he has worked in the United Kingdom and at Restaurante Lasarte de Martin Berasategui (three Michelin stars). Following his time at Molina Lario (Málaga capital), Holiday Hydros and Vincci Selección Aleysa, García Peinado has gained extensive experience at luxury hotels. Currently, he is a gastronomic advisor, Executive Chef of Gourmet de la Roja and captain of the Spanish Professional Cooking Team.
It is worth mentioning that on the 6th of June, La Cala Resort was awarded Best Luxury Mountain Hotel at the SPAIN LUXURY HOTEL AWARDS, which recognises the efforts made by hotels to be considered among the best in their field. Evaluation is based on excellence in client services and resort design, environment and management. The resort has now been nominated for the World Spa Awards 2018 in the category of "Best Hotel Spa" in Spain.