The XXV edition of the tournament, held on Saturday 2 June at Campo América in La Cala Resort, raised more than 10,500 Euros. It has been a very special event to celebrate the silver anniversary of this traditional tournament, one of the most important charity events. The aim was to raise funds for the Cudeca Foundation – Cancer Care Hospice.
Nearly 70 golfers gathered for the 25th anniversary celebration of the tournament, including the director of operations Pedro Batista and the general manager of La Cala Resort, Sean Corte-Real. It should be noted that the excellent state of the America golf course favored the good results of the participants and there was even a player who got a -1 .
After the tournament, nearly a hundred people enjoyed the exquisite barbecue hosted at the Club House in support of the foundation. The day concluded with the celebration of an interesting auction that included numerous gifts, in a relaxed atmosphere where attendees were able to bid for the most valuable items and thus increase the collection for the care work of Cudeca.
This edition celebrated the silver jubilee of this traditional tournament. The Cudeca Foundation thanked the generosity of all the players and attendees who contributed to these good results, as well as the director Sean Corte-Real, Captain Felima O'callaghan and Captain Thomas Widegren, both from the La Cala Resort team.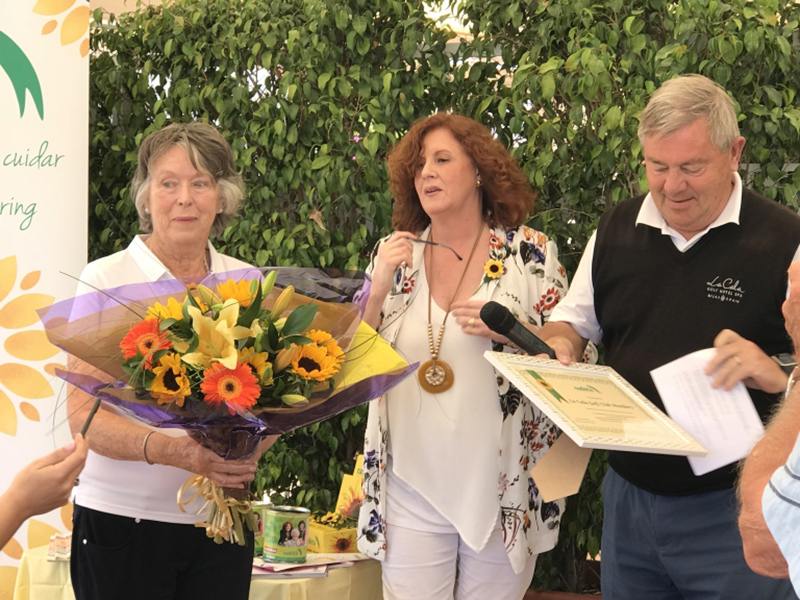 Pictured left to right: Felima O'callaghan, captain of the La Cala Resort team, Marisa Martín Roselló, manager and medical director of Cudeca and Captain Thomas Widegren of La Cala Resort.
CUDECA is a non-profit organization whose mission is to offer specialized care and assistance to people with advanced cancer and other non-curable illnesses and support to their families. Each year, more than 1,400 people need the professional and free care they provide. Since 1992, the foundation has managed to care for more than 14,000 patients in the province of Malaga thanks to the collaboration of the entire community of Malaga.