Leading property developer Taylor Wimpey invests over €16 million into the first phase of a new 48 home project 'Solana Village.'
Located next to the iconic 9th hole of the America course at La Cala Resort, the Solana Village development will host a variety of two and three bedroom apartments, penthouses and duplexes, overlooking impressive panoramic views of the golf courses, distant Mediterranean and spectacular Spanish countryside.
The first phase of development for Solana Village will feature two types of housing. The East facing apartments will feature outdoor parking with access to the community pool and neighbouring golf course, while the South facing properties will include underground parking and storage room, along with first line golf course views and additional extras.

Featuring an elegant and functional design, every apartment at Solana Village is flooded with light, designed with selected high-end materials that incorporates the latest renewable and sustainable energy technologies.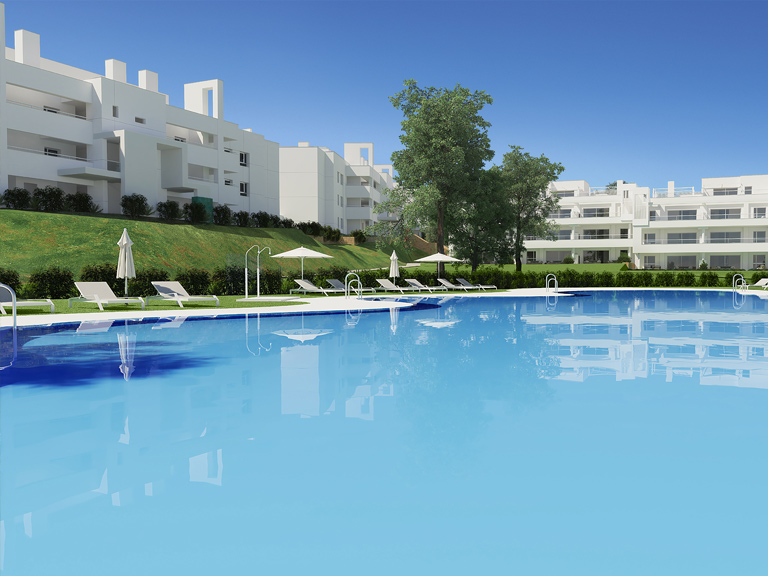 Solana Village offers stylish, modern amenities surrounded by a stunning natural setting including impressive extensions of communal gardens with native trees and an exclusive swimming pool of 600m2 designed as a lagoon. Beyond the pool and gardens, the residents will be able to enjoy an outdoor gazebo and children's playground to provide the perfect social and family atmosphere.
Located adjacent to the America course, overlooking the iconic La Cala clubhouse and hotel, Solana Village's unique centred position will allow residents to truly feel at the heart of everything that occurs at the award-winning Resort.
As part of La Cala's commitment to sustainability, all of the apartments at Solana Village will utilise the latest environmentally friendly engineering and design practices. Aerothermal heat pumps are used to transport energy for the hot water system, while the Photovoltaic panels in the communal areas produce cleaner energy from the absorbed sunlight all-year round. All individual underground garage space comes prepared with a pre-installation facility to charge any electric vehicles for residents.
The Solana Village project joins the joint venture development program between Taylor Wimpey Spain and FBD Hotels & Resorts, which began seven years ago. With over 65-years operating on the Mediterranean coast, Taylor Wimpey provides an experienced figure in the Costa del Sol.  This union has already resulted in more than 300 completed homes from a total of seven different projects within the resort. The development of these projects is part of a plan to build 1,000 homes at La Cala Resort over the next decade.