Cala Spa has expanded its offer by incorporating the new aesthetic medicine centre provided by the renowned specialist Dr. José Vicente Campos, who, for more than 30 years, has been pioneering aesthetic medicine on the Costa del Sol.
La Cala Resort, located in Mijas, has incorporated a new advanced aesthetic medicine section (without surgery), which will be managed by the prestigious doctor and specialist in aesthetic medicine, Dr. José Vicente Campos Martín.
The presentation was attended by clients of the renowned professional, as well as users of La Cala Spa interested in hearing the news and the new services that they will be able to enjoy.
During the presentation, Dr. Campos reminded the audience of the interesting evolution and great advances that had taken place in aesthetic medicine; he highlighted the importance that the search for satisfaction and personal approval is having. "It is about," he said, "a general demand, to achieve a satisfactory effect on our social life." In his opinion, "the combination that occurs here is important. On the one hand, the pleasure of receiving an amazing treatment, in both facial and body care that are provided at the La Cala Spa, together with the great advances in aesthetic medicine, which allow us to improve our image and increase safety within the field, without the need to resort to aggressive methods." He continued "a healthier and more youthful look makes us, without a doubt, feel better about ourselves, which leads to a feeling of well-being." The new aesthetic medicine section at La Cala Spa will offer a wide variety of facial medical treatments, using advanced techniques combined with the most prestigious products from international laboratories.
It also incorporates body treatments for men and women with avant-garde solutions for comprehensive correction, as well as a section specialized in nutrition. The nutritionists offer fully tailored, medically-formulated diets that will advise us on the most suitable foods, and even help us to develop guidelines for a healthy life. "Be the best you possible," he stressed.
Finally, with the help of a medical team made up of prestigious specialists, clients will also be able to enjoy a consultation and free advice on facial, body and hair surgery. Noemi Román, commercial director of La Cala Resort, said that "it's like a dream come true for us – for several years, we wanted to open an aesthetic medicine section in La Cala Spa. Since our objective is always to offer the best quality, the collaboration with Dr. Campos assures us that of that level of service ". The board added that "health, beauty and well-being form, without a doubt, an amazing trio, which we can now fulfil in our facilities".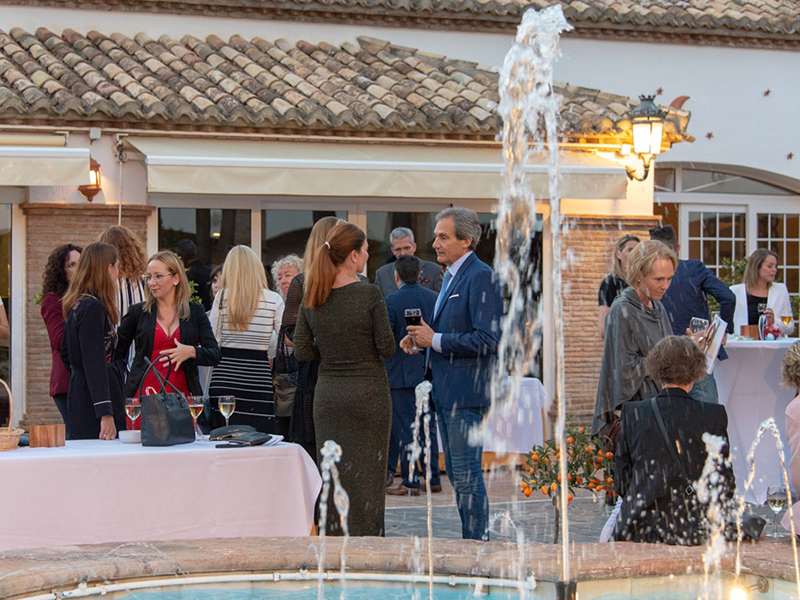 For his part, the director of La Cala Spa, Pablo Sotoca, said that "we always look for the best professionals to offer services with quality assurance and that is what we hope to offer with our new aesthetic medicine section under the direction of this renowned specialist.
After the presentation, the audience enjoyed some culinary delicacies during a welcome drinks session held in the well-known Andalusian courtyard of the Hotel La Cala Resort. There was also a raffle of interesting prizes for aesthetic medicine treatments for attendees.