Today, women are still leading the market demand for relaxation treatments and body care. However, the market anticipates new trends according to which men will be the emerging and most profitable customer of 2018. La Cala Spa is aware of this trend, and understands that the male audience do enjoy the many advantages of spas. With that in mind, in just six months, it has increased its health and beauty customers by 25%, a rise that makes it one of the leading facilities in Spain. The Spa center is located on the Costa del Sol, within a golf resort. It is the sixth best in Spain, according to Leading Courses, and is among the 60 most valued golf resort in the world.
The approach taken by the new La Cala Spa director, Pablo Sotoca, has been to change all the treatment protocols so that "the treatments look gender neutral, rather than specific and depending on whether you are a man or a woman". He stresses that "our customers must feel safe, leaving the details to the professionals".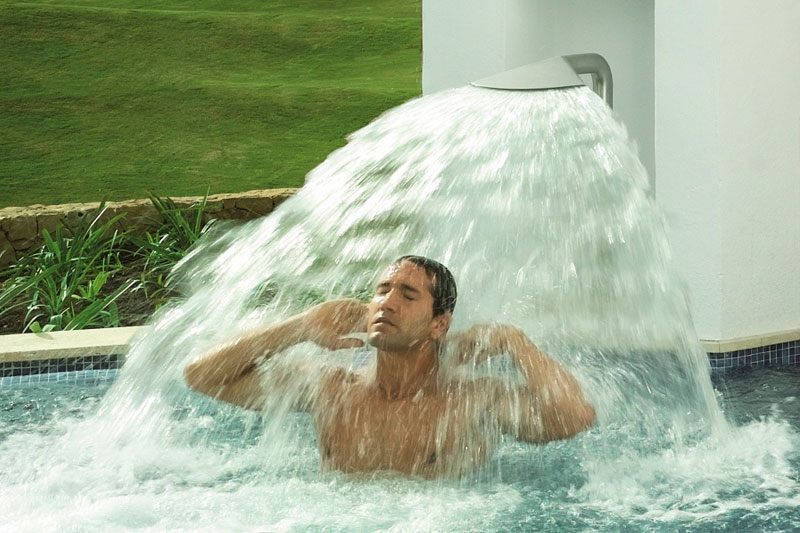 Hydrotherapy has been appreciated in almost every culture, and Hippocrates prescribed it for the treatment of diseases. Even the Romans institutionalized such treatments in their famous baths. However, most treatments and centers still do not pay attention to men. La Cala Spa has successfully launched its new range of treatments as it meets the needs of both women and men equally. In fact, this new range of treatments was a great success, resulting in higher demand by men. Facial treatments are among the best treatments. They consist in a set of therapies, wellness programs, dry flotation and body wraps, holistic, classic and deep-tissue massages, wedding packages, detox programs and much more.
"I always think of my grandfather", reminds Pablo Sotoca. "He used to go to the barbershop every day. They not only shaved him, but they also took care of his skin, pampered him, and I understand that the contemporary man should not miss this memorable experience". For that reason, Pablo Sotoca has decided to work and redesign the La Cala Spa program, fascinated by such personalised client care, that has been lost nowadays. The triumph has been absolute, and he managed to raise, in a short time, the number of male customers. It has been an overwhelming success among the male public thanks to a Relaxation and beauty range inspired by gender-neutral treatments. Mr. Sotoca, has been, among other positions, operations manager for the multinational The Lab Room, and right hand of the organization's founder, Mónica Ceño. Now his main mission is to apply at La Cala Spa "a reflection of the acquired knowledge, inspired by the specific features of the area".
The spa team has taken giant steps to also attract the male public, a traditionally neglected group in the world of relaxation treatments. The new manager wants to banish some beauty-related myths and bets on gender-neutral treatments, convinced that both men and woman should enjoy such treatments. La Cala Spa reinvents itself, and transform its range of treatments permanently. "There has been men who have tried, for example, our Andalusi Ritual and they went home amazed, wanting to repeat".