La Cala was purchased by FBD, its current owner, in the late 1980´s. Despite early difficulties and the difficult terrain, FBD, after having already invested in the Sunset Beach Club in Benalmádena, decided to buy the complex with the intention of developing a 54-hole resort with its own hotel.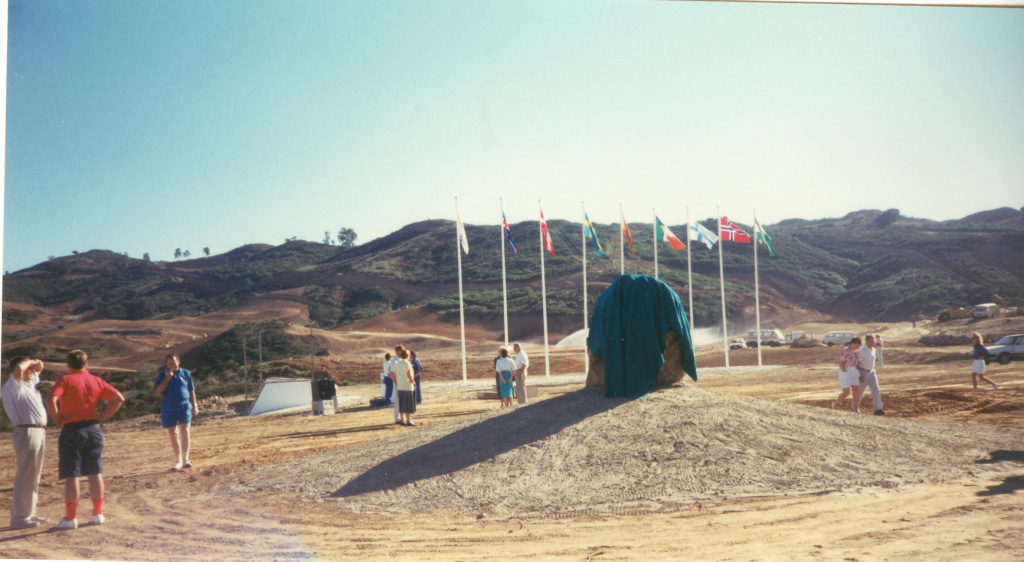 One thousand acres of farm land was purchased for about £5M in the foothills of Mijas. The hotel was built in 1996 with 107 rooms, and in 2005, a luxury Spa was added. With a long-term vision, the first golf course (Campo Asia) was opened in 1990, the second (Campo America) in the mid-90´s and the third (Campo Europa) in 2005.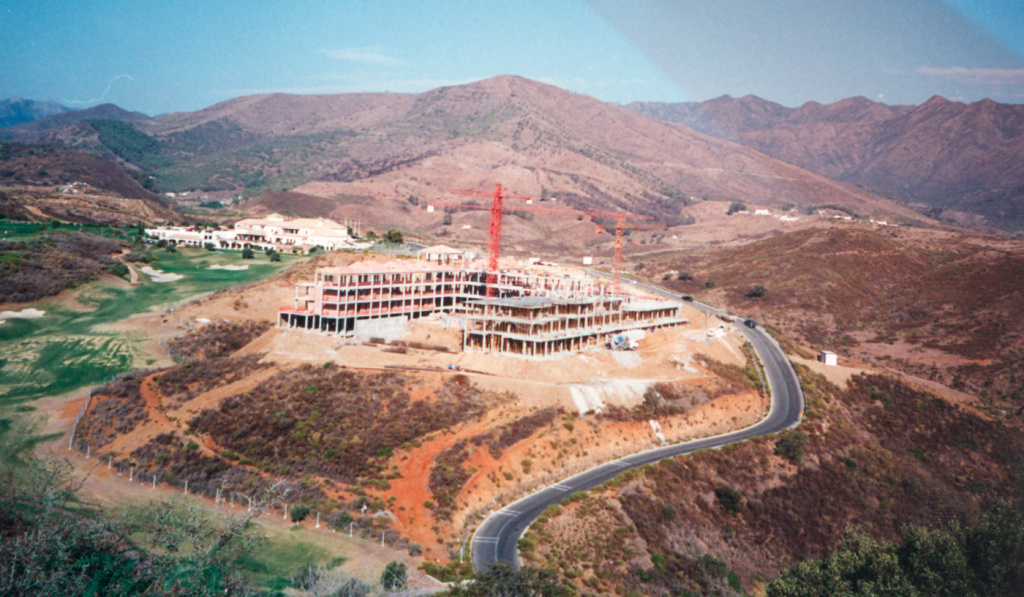 A 5km road was built from La Cala de Mijas village to the resort at a cost of circa £5M and as part of this three underground tunnels had to be built to facilitate local goat farmers to herd their goats. In addition, a bridge was built to connect the resort to Mijas to the north of the resort.
Some of the initial inspection surveys had been conducted from the air, so difficult was the terrain to view from ground level. At that time, American golf course architect Cabell B. Robinson had just left the famous Robert Trent Jones organisation and was keen to make a name for himself as a designer in his own right.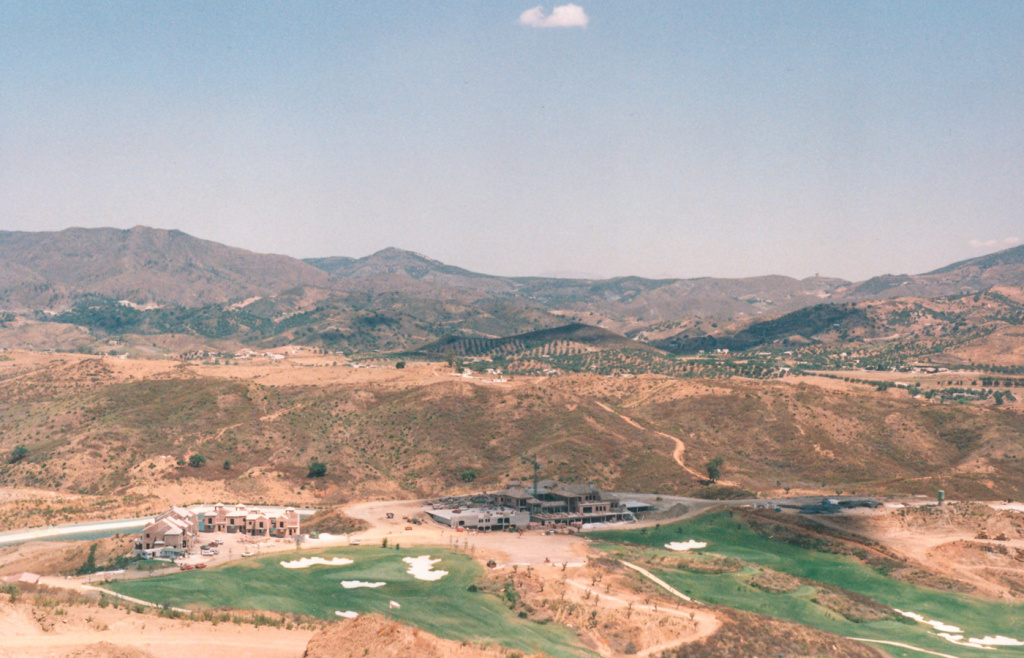 The two La Cala courses were his first projects after 17 years of working with the Jones operation:
"At first I thought the terrain was the limit of what could be turned into golf courses, given the severe changes available in altitude. I remember looking at the whole estate and thinking, "I hope I know what I´m doing". I knew I would have to move loads of earth and we ended up moving 500 thousand cubic metres. This is almost four times the amount that would be moved in flatter projects. Because of the amount of earth moved, La Cala has playable golf courses that retain the spectacular, dramatic views that are hard to equal. Without wishing to sound arrogant, I´m still very proud of the work at La Cala."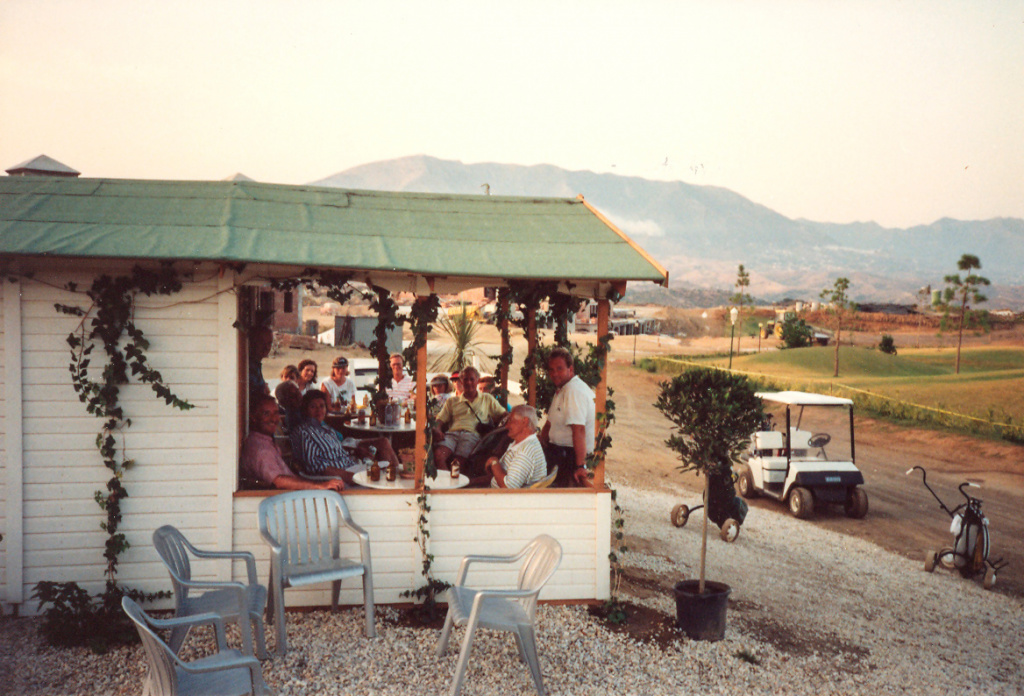 The Swedish Golf Federation wanted to use the resort for winter training for their best players. However, at the very beginning there were no dressing rooms or practice facilities. The dressing room problem was solved by shipping in a prefabricated building from Scandinavia. It was located between the 9th and 18th holes of America, and subsequently moved to the academy. There was no suitable ground around the clubhouse for a driving range, so back then the large water reservoir was used with floating balls. It was closed down when the Golf Academy was constructed at the top of the resort.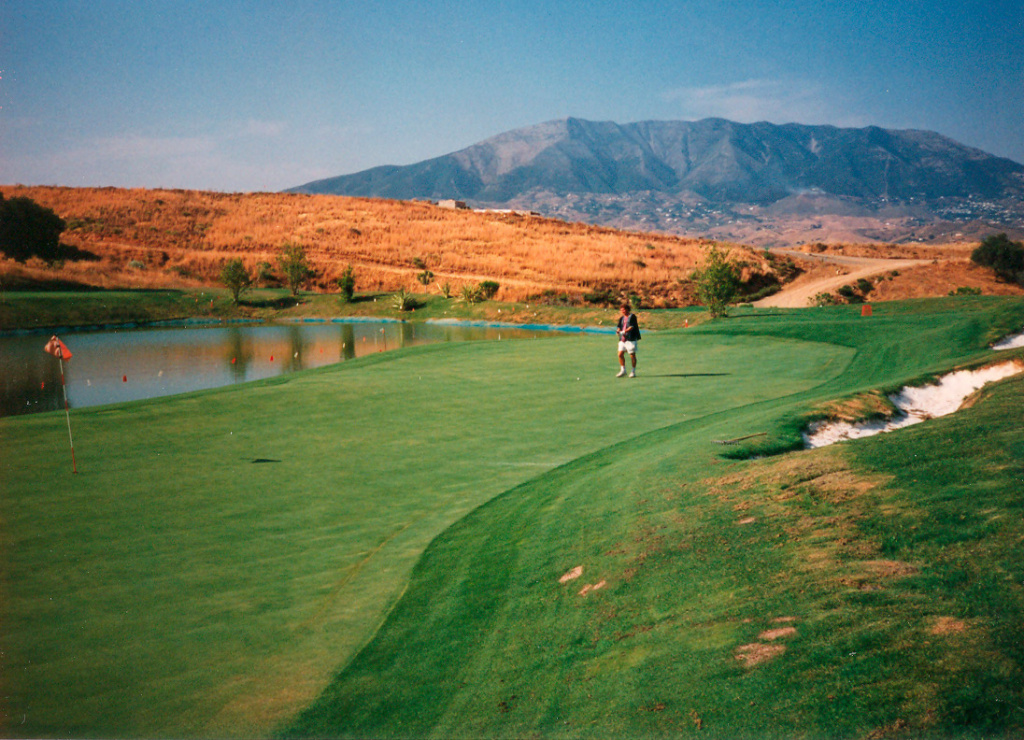 A FIFA size football pitch was also installed in the early 2000´s and this pitch is used by teams for off-season training, prior to the leagues starting. The exceptional facilities at La Cala Resort enable teams to train, work and relax in a private and select environment. The pitch is exclusively aimed at professional sporting teams and is up to FIFA international professional standards. It is located in a sheltered, fully enclosed section of the resort, which ensures both excellent pitch conditions and privacy.

Famous teams who have visited La Cala include: FC Porto (Portugal), Anderlecht (Belgium), NEC FC (Netherlands), Leeds United (UK), Rangers (UK), the English and Netherlands under 21 squads to name a few. And La Cala has also hosted famous players such as Eric Cantona, Roy Keane, Harry Redknapp, Steven Gerrard, Ryan Giggs, David Seaman and also Jose Mourinho.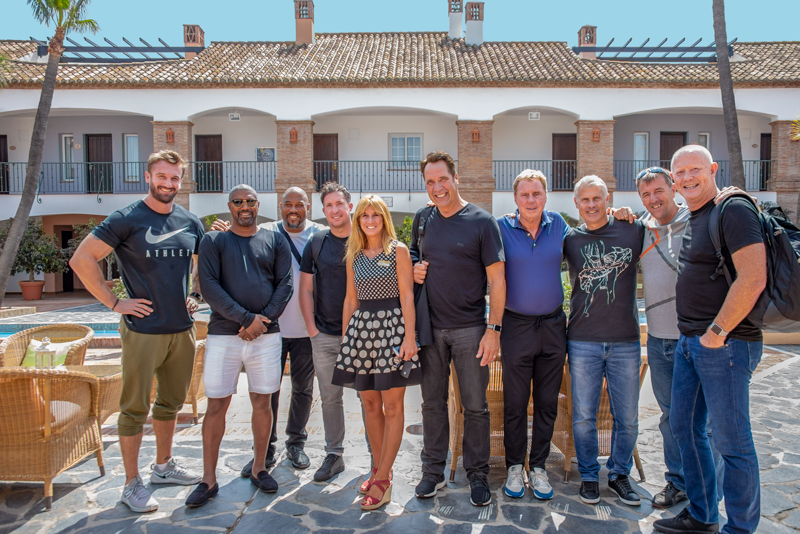 La Cala has also seen its share of famous golfers, such as Sergio Garcia, Danny Willet and Miguel Angel Jimenez, and in May 2017, the resort played host to the Spanish Masters on the European Challenge Tour.
With over 1,000 acres and planning permissions for circa 3,000 units on site, the resort has seen a massive Real Estate development over the years. A significant number of houses and holiday homes have been built on site since 2006 and in 2014, the FBD Group entered into a joint venture agreement with the British building company Taylor Wimpey Plc. In exchange for land, Taylor Wimpey embarked on an extensive property development in La Cala.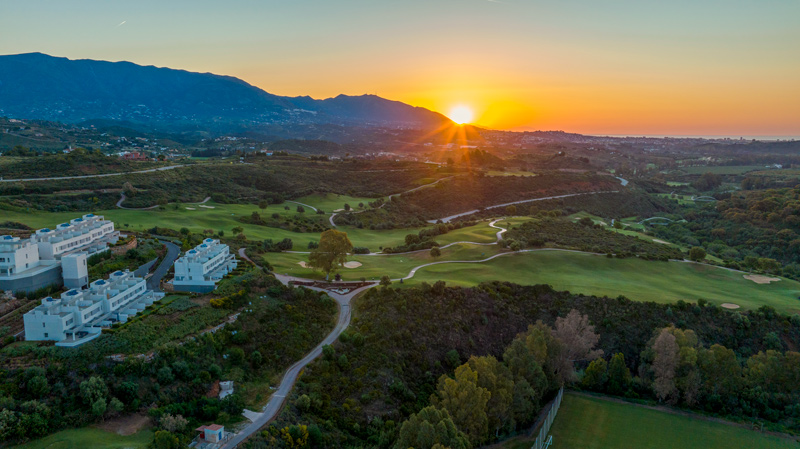 This started with the 60-unit apartment development at Miraval and has morphed into 5 fully finished developments today, with a further 650 units planned in the next 5 years.
Taylor Wimpey´s Spanish operation started in Gibraltar in the 1980´s. They were originally engaged by the British Army to maintain their barracks on Gibraltar, and this evolved into a property development strategy in the South of Spain over time.
La Cala now stands as one of the biggest golf resorts in Spain and Europe, encompassing three championship golf courses, a 107- room 4* superior hotel, a luxury Spa and extensive high-end holiday homes and property developments.