The Costa del Sol is one of Europe's leading tourist destinations, and not just for golf. Every year, over twenty million visitors flock to the region of Andalusia, Spaniards and foreigners alike, drawn to its multiple attractions.
One ideal place for discovering the whole of the Costa del Sol, thanks to its handy location and proximity to the airport (just fifteen minutes away), is La Cala Resort, with its four golf courses, hotel and spa.
For golfers who wish to make the most of their free time after finishing a round of golf (or for partners who do not wish to play), we have suggested ten day trips you can enjoy during your stay at the resort:
1. We start in the west, in Marbella, where there is one place you must visit: Puerto Banús, one of Marbella's four marinas. There you can find renowned boutiques, shops, restaurants and pubs to suit everyone's taste, scattered around the marina, five or so kilometres from Marbella's town centre. Behind Puerto Banús is also a large variety of shops (with two shopping malls) and plenty of eateries.
2.The historical centre of Marbella is the perfect spot for a peaceful stroll, with its charming pedestrian walkways and plazas, in particular Plaza de los Naranjos where the town hall is situated. There you can take in its hundred-year-old houses, the striking colours of Bougainvillea, the smell of jasmine and the sound of water flowing from its fountains. Furthermore, there is a multitude of bars, cafes and restaurants to suit all budgets and tastes.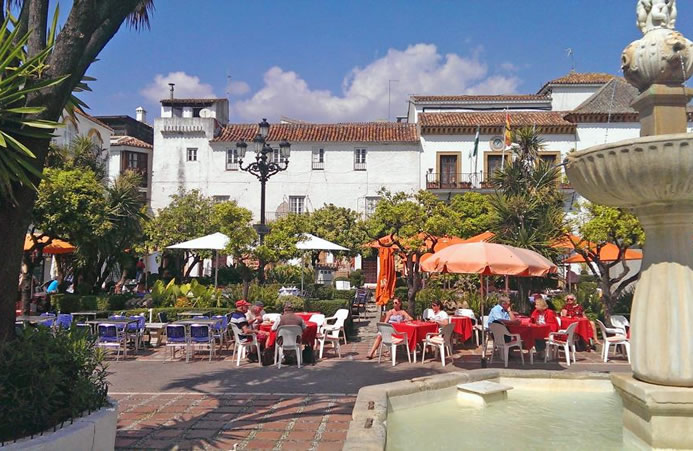 3. Mijas is another spot in the Costa del Sol well worth a visit. Perched in the Sierra de Mijas, this town is extremely distinctive with its narrow streets, lined by whitewashed houses in the centre. Its donkey taxis have become the most characteristic image this town is renowned for amongst tourists.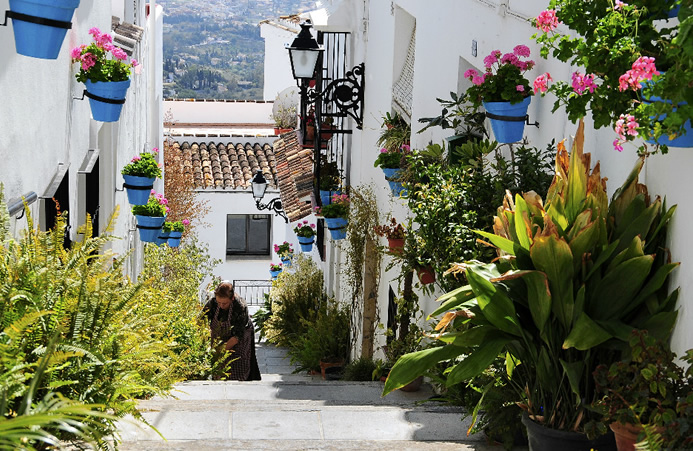 4. In Fuengirola, a town next to Mijas, surprise yourself by visiting a little piece of the jungle right in the town centre. The Bioparc, a new concept zoo, plunges you right into the heart of Asian jungle and Madagascar as soon as you step inside. All of the animals live in natural habitats and as a visitor, not only do you feel at one with the environment, but you also feel a particularly privileged tourist.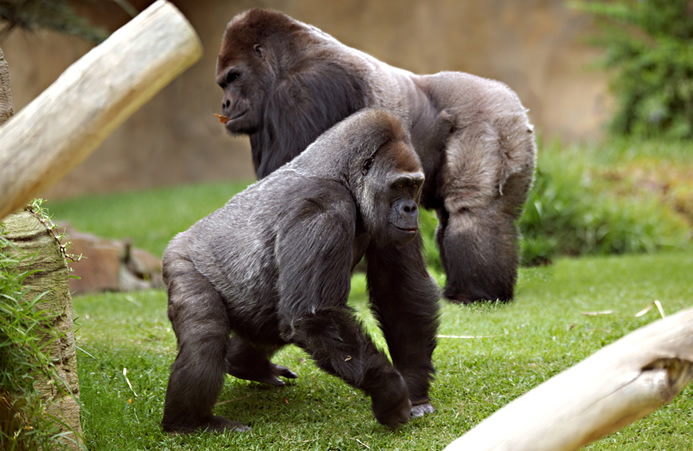 5. Benalmádena has various urban areas. One which stands out in particular is Benalmádena Pueblo, situated in the mountains. Puerto Marina is also worth a visit, where 1100 boats come in to dock. The architectural design of its leisure and residential areas are bound to impress any tourist. A few kilometres away, in Arroyo de la Miel, another urban area in the vicinity, you can watch a dolphin show in the Selwo Marina Delfinarium and also go on a 15-minute cable car ride up to the top of Monte Calamorro where you can enjoy some impressive panoramic views overlooking the entire coastline.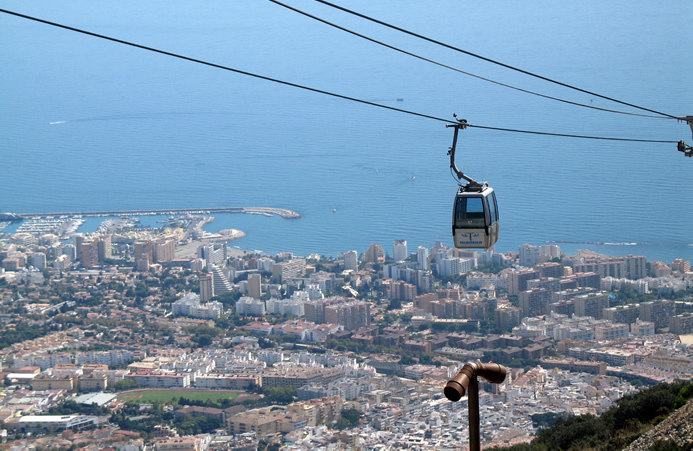 6. Malaga capital has become one of the main tourist destinations in Spain due to, amongst other things, its incredible choice of museums. Some of the most renowned are the Picasso and Carmen Thyssen museums. Recently added to this list is the only Pompidou Centre to exist outside of France and the Museum of Malaga, which will soon open in the impressive Customs Palace.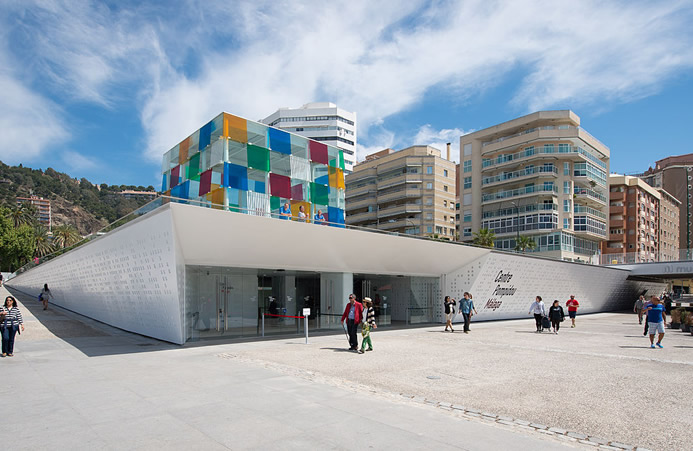 7. If you decide to go to Malaga, the Alcazaba is another must-see attraction. Nestled at the foot of Mount Gibralfaro, next to the Roman theatre, this Muslim construction from the 11th century is situated on top of the ancient ruins of a Fenicia fortress. Walking around the Alcazaba, you can marvel at courtyards with fountains and you can climb the walls up to some of the best views overlooking Malaga. Finally, end your walk at the Nazarí palace. The majority of it has been reconstructed and inside are exhibited some interesting period artefacts.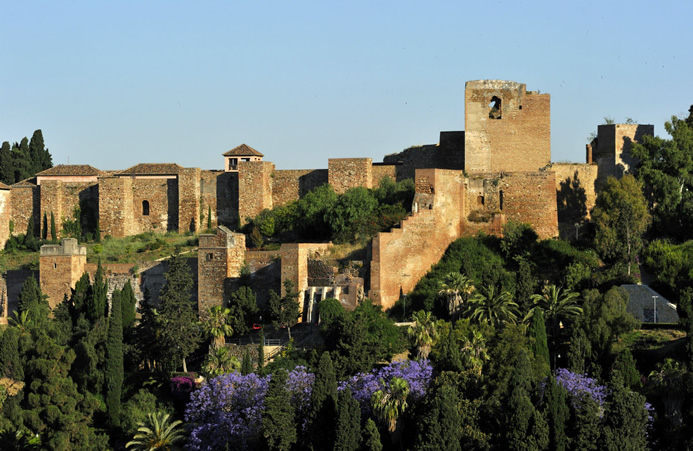 8. The pedestrianised centre of Malaga is very attractive in itself for its abundance of clothes shops, restaurants, bars and pubs which fill the streets with a lively atmosphere both day and night.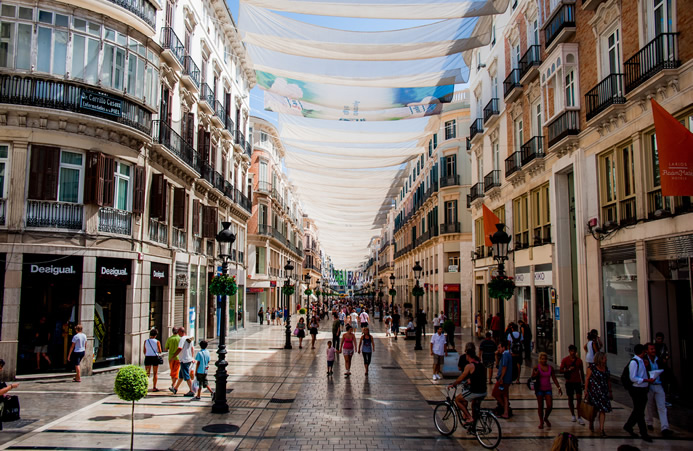 9. Another recommendation, located a bit further away, is Ronda. Here you can marvel at the famous Tajo and its rich heritage, exuding centuries of history. Its Arab Baths are amongst the best preserved in Spain.